In December of 2011 we took our kids to visit India, mostly in and around Mumbai, where Meher was born and raised. We had a truly epic trip. Everything in India is an adventure, especially crossing the streets! We were glad we celebrated Christmas with the kids before we left, because it isn't really a big celebration in India and we never got into the Christmas spirit once we were there. We did throw our own party though, a couple of days after Christmas.  We had a special celebration for our kids and threw a small reception, it was great way to meet up with Meher's large extended family and friends. Even Marcel's sister and her family came all the way from Germany which made it extra special.  An other highlight of our travels was a trip to a town called Matheran. It is a unique place, where no cars are ever allowed into the town. It is located only about 100 kilometers from Mumbai.  Although Matheran is not far from Mumbai in terms of distance, the journey can take 3 to 4 hours by car! Matheran is located on a plateau at a height of 2,600 feet., is well forested and full of wild monkeys. Once in town, the mode of transport is your own two feet (yes, a lot of hiking), or horseback, or a person pulling you along in a rickshaw (glad to say we didn't have to resort to this quite yet). Our daughter (who is an avid rider) was in her own kind of paradise with all the horses and other wildlife around. Every day we went on hikes, while the kids rode on horses leading the way. It was a magical place for us and we were all sad when it was time to leave. Special thanks to Meher's brother Darius who drove and guided us the whole way. The rest of the trip we stayed in Mumbai with Meher's younger brother Zal and his wife Karishma, enjoying this vibrant city and surrounding areas, catching up with old friends and feasting on the varied Indian cuisine. A special thanks to Meher's family for putting us up and helping with all the events and trips, they made this really special. Please find below some of our favorite pics to give you some impressions from our trip, hope you enjoy them.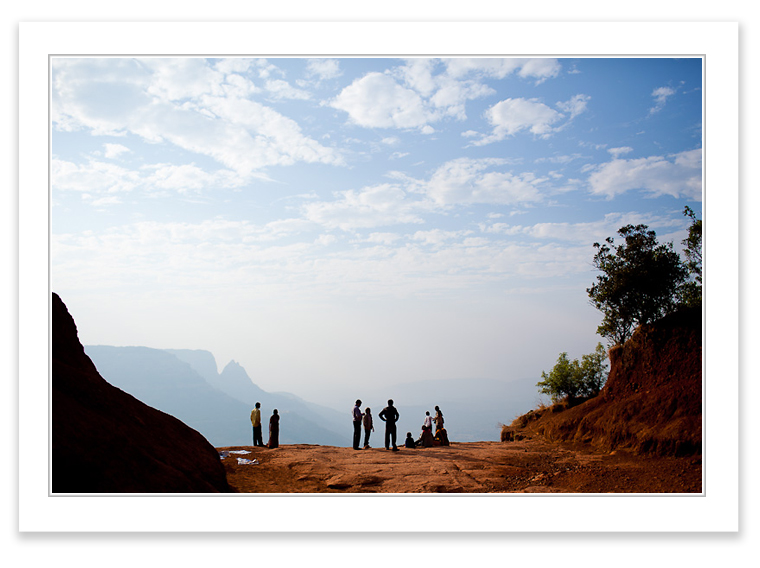 One of the many vista points in Matheran.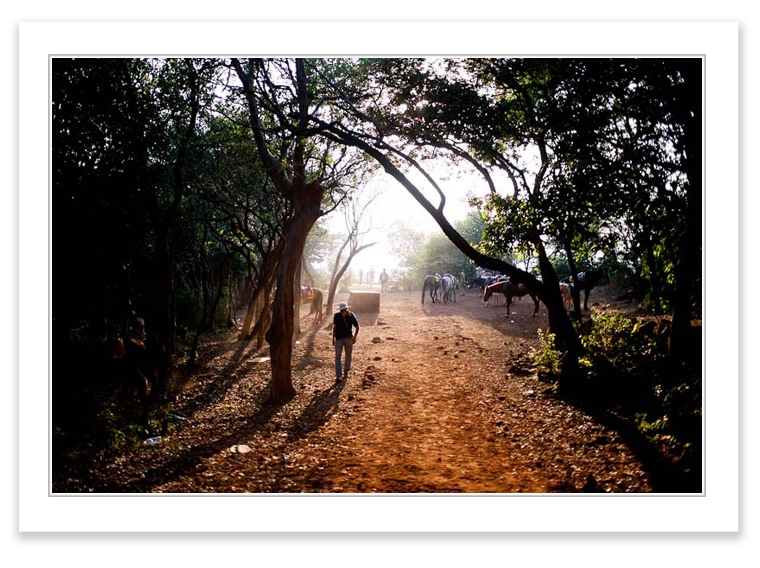 Most of the trails in Matheran have a canapé of trees, making it pleasant to hike or ride during the day.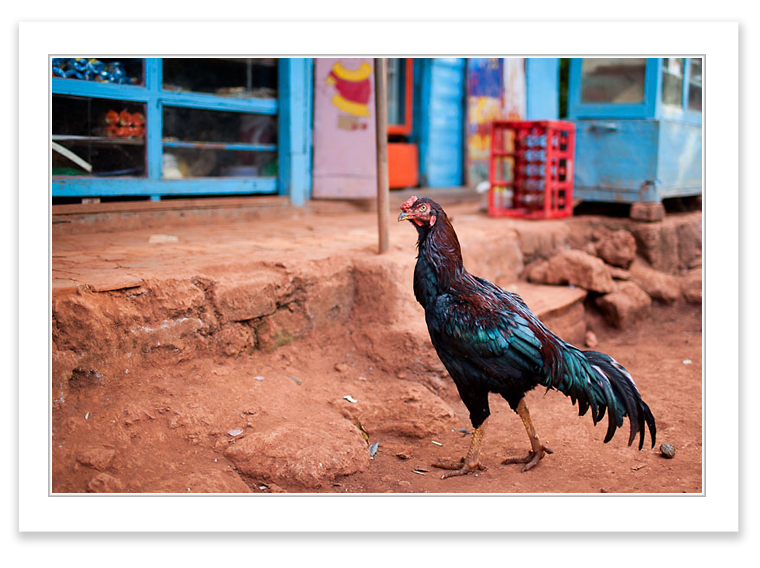 One of the many chickens calling Matheran their home. This Rooster was quite an impressive specimen. Seriously, you do not want to mess with this one 😉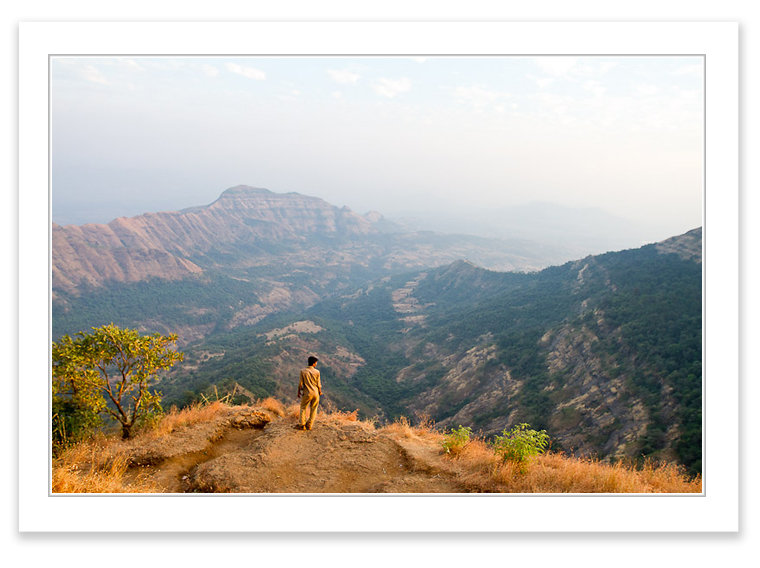 Our local guide Bhavesh, showing us the steep trail by which the milk is brought in every day.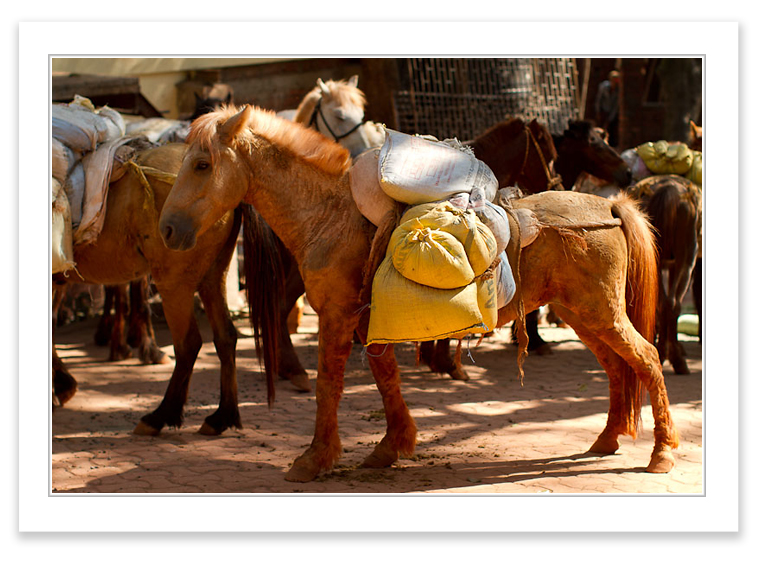 One of the pack ponies that bring in all the goods and merchandise on a daily basis. Once the ponies are unloaded you will see them walk themselves back to their stables.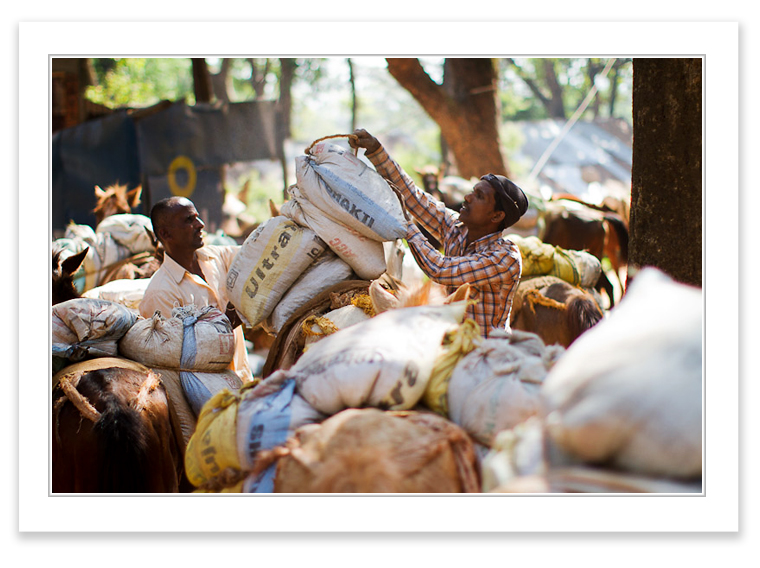 Ponies being packed.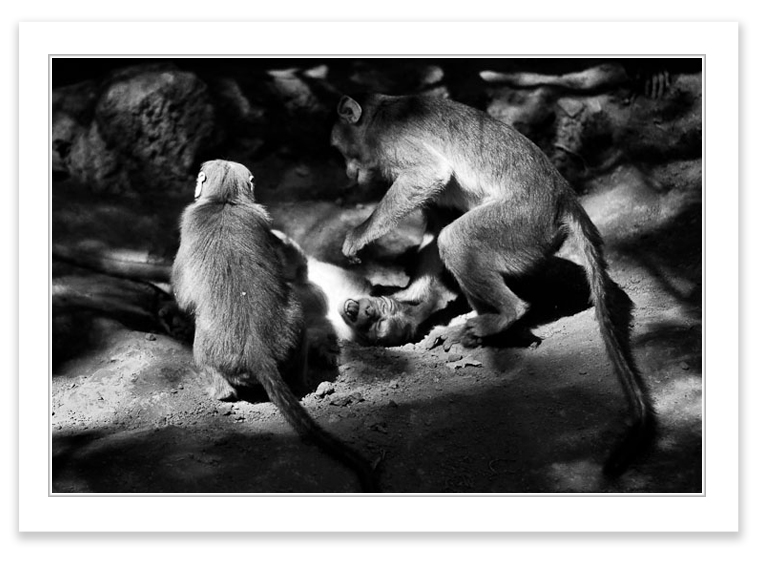 It looks worse than it is. There are lots of monkeys in Matheran. These guys had some territorial dispute.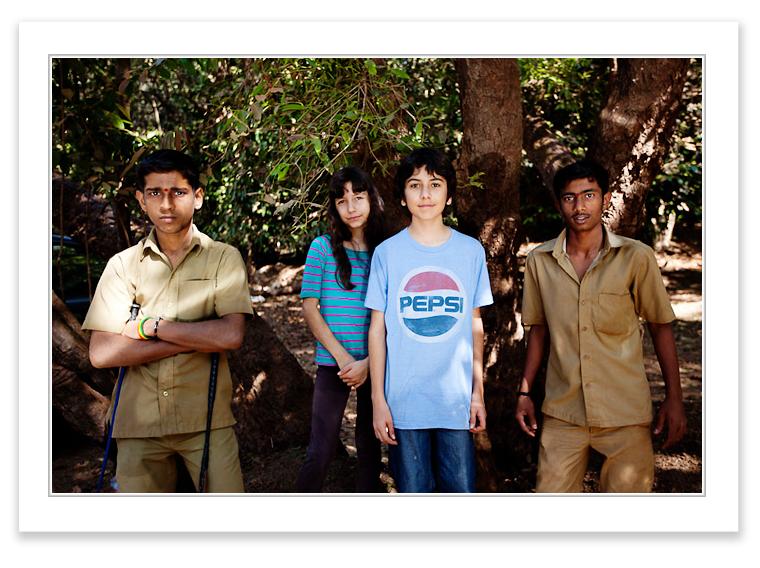 Our kids with their riding guides. These guides were awesome and showed us some special points in Matheran.
Wish we all looked as good on a horse like our daughter does 😉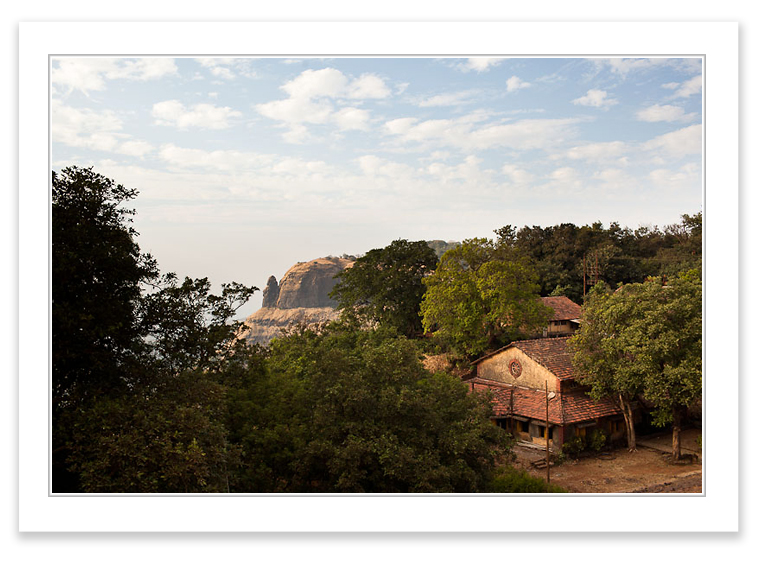 Old villa in Matheran. The picture gives you a sense of this "jungle plateau".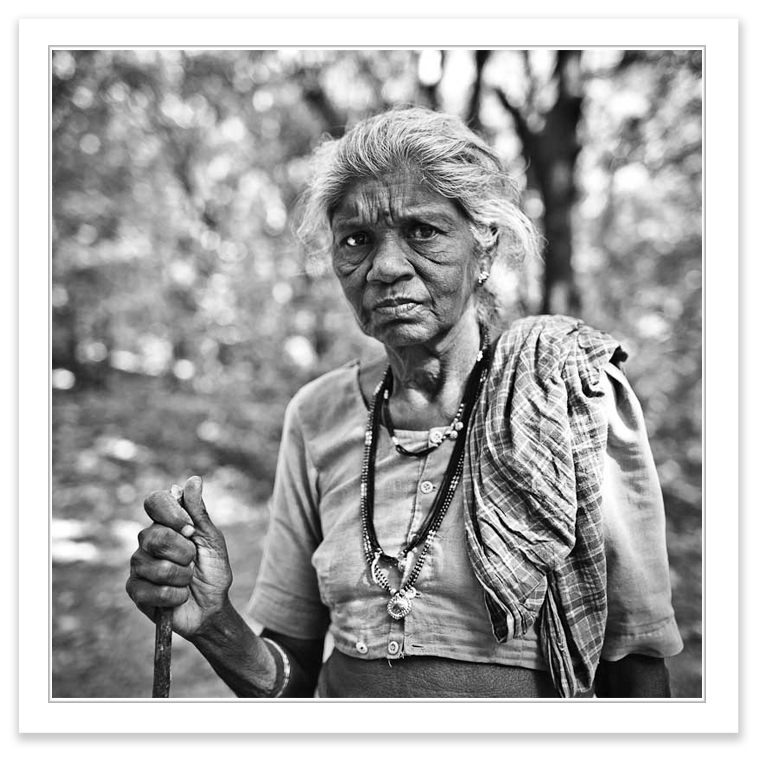 A Matheran native. People there are really fit as travel is mostly by foot.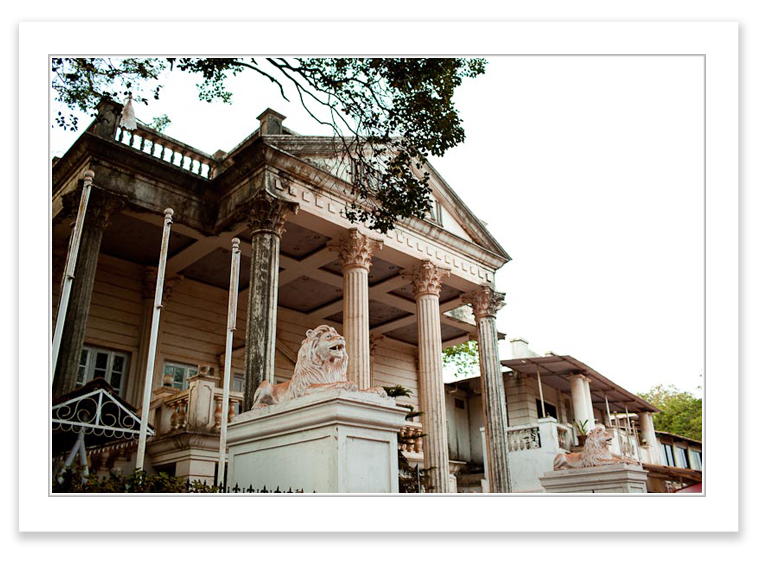 Matheran was developed by the  British, who used the Hill Station as a retreat. Many Villas are still there, several in terrible disrepair.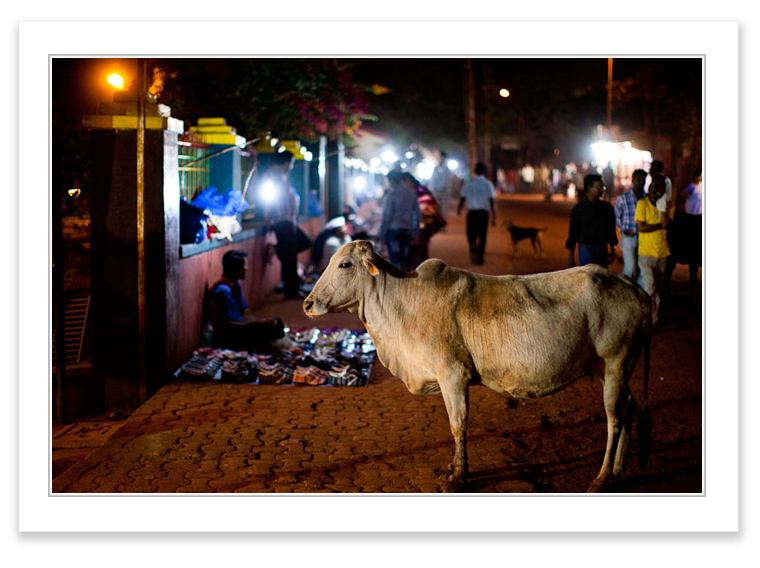 Matheran is a place for animals as it is a place for people. Cows, goats, chickens, monkey, dogs and cats share this Hill Station with the locals. In the evenings the cows walk the bazaar to "beg" for food at different stalls and restaurants. It seemed they knew which places would feed them. BTW, in India cats and dogs do not chase each other, just saying.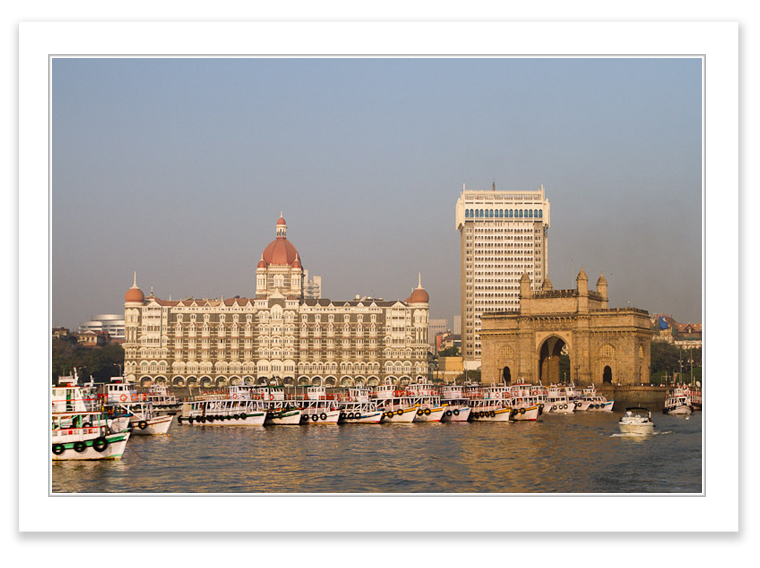 Scenery change. The beautiful "Gateway to India" in Mumbai. The big building on the left is the Taj Mahal hotel, one of the finest hotels in the world. It was under siege during the 2008 terrorist attacks.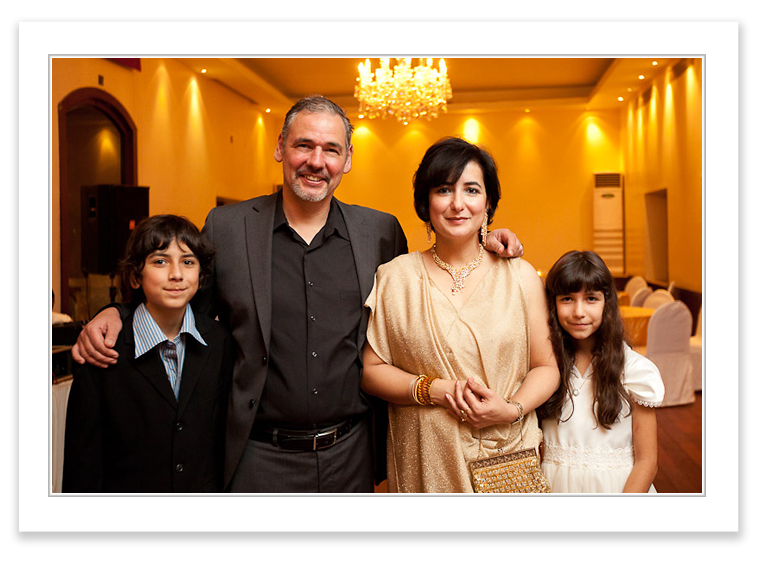 A picture of us all dressed up at the reception for our kids, taken by Marcel's nephew Max.
Mumbai is a place of contrast.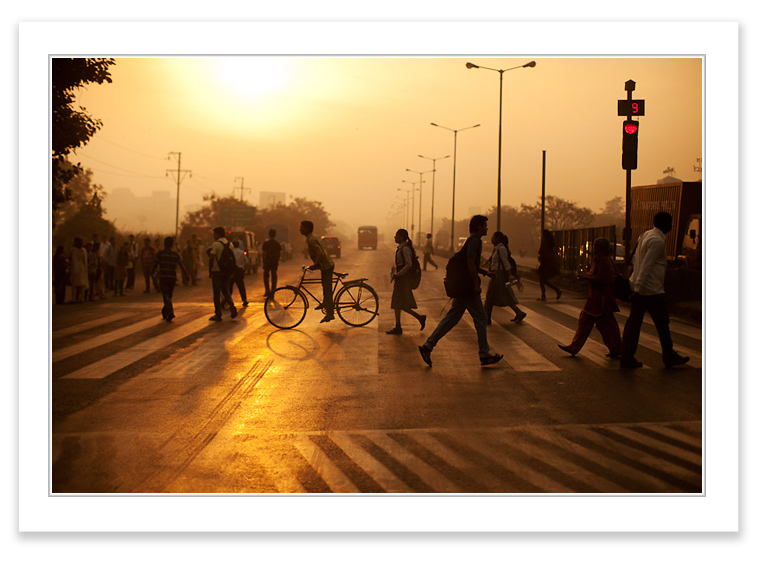 Early morning on the outskirts of Mumbai.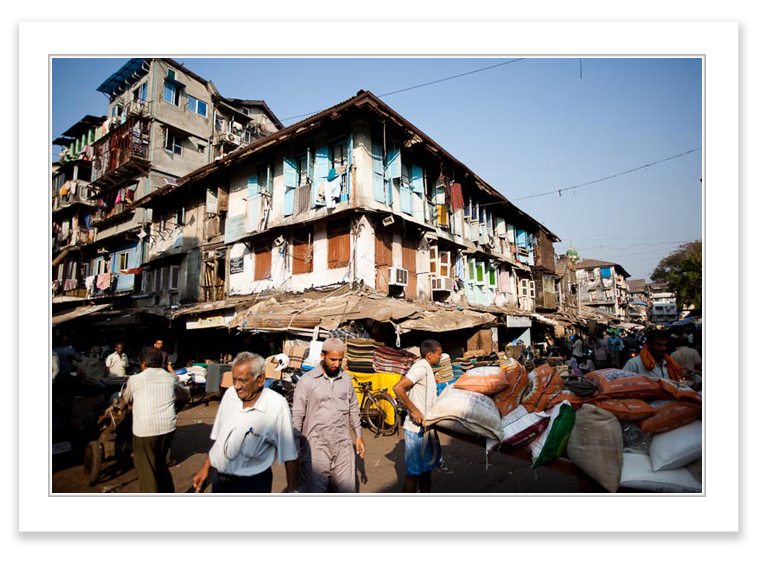 Chor Bazaar (Thieves Market). An amazing place. You can get everything there, from antiques to hubcaps.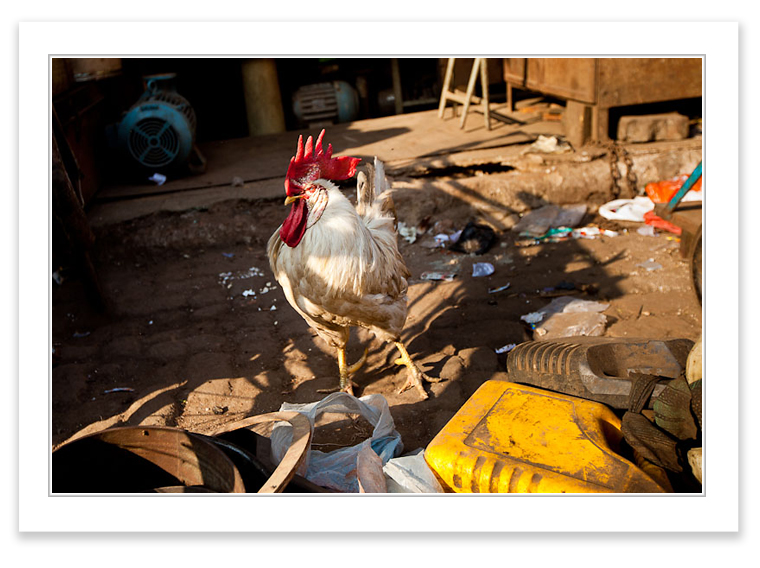 An other impressive rooster in Chor Bazaar.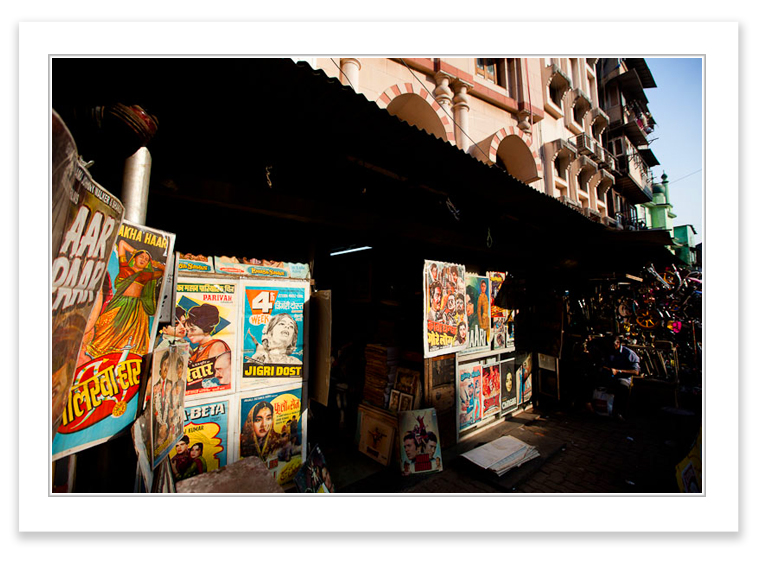 This store specializes in old Bollywood posters.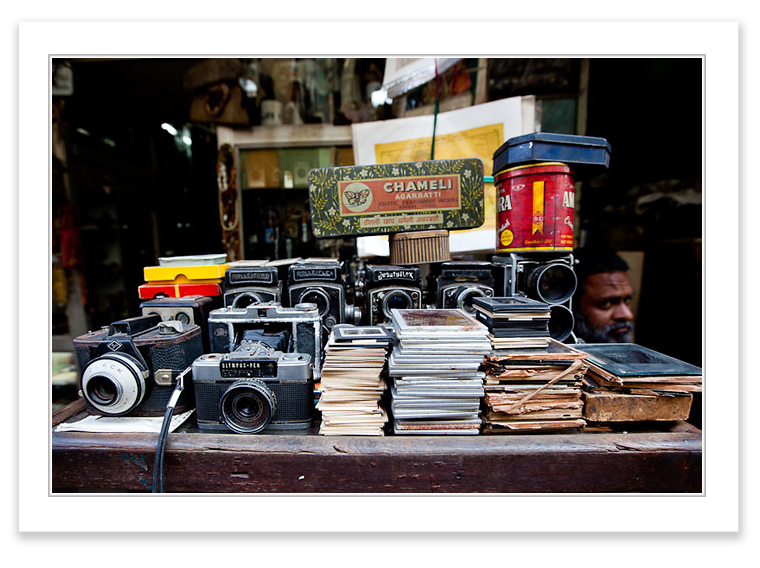 We found one used camera store that had a good collection of cameras, including some nice Leicas. Marcel could have spent more time there.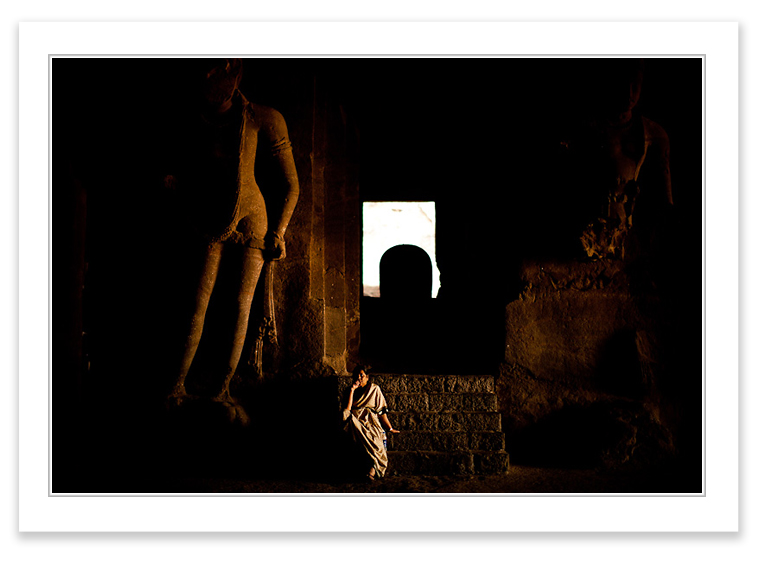 Elephanta caves. A 45 minute boat ride from Mumbai.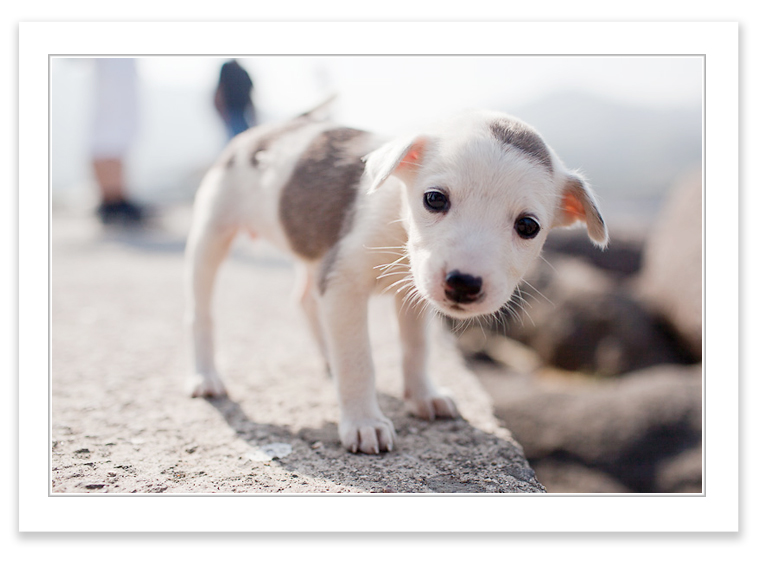 Puppies are cute.