We met Alicia and Tim for the very first time on their wedding day. Ali had "picked" us out of the crowd via the internet and sent the lovely and charming Carole (aka "mom") with Kyle, her stepfather, to check us out. Getting married in January in the Bay Area is risky business, but this couple was blessed with a sunny and warm day! We arrived early at the Acqua Hotel to get some getting ready shots of Alicia and then set off for the Marin Headlands. We couldn't pass the Golden Gate bridge without taking some shots there and then went to a surfer's beach to capture Alicia and Tim amongst the eroded rock formations. Pressed for time, we raced back from the Marin Headlands to get Ali and Tim back to the Aqua Hotel where the ceremony was to take place. At the hotel, family and friends were ready to go for their portraits with the couple. After that we witnessed a very charming and most unusual wedding ceremony. The stage was set with hundreds (maybe even a thousand) origami paper cranes made by Ali's mom, that were strung together to form the backdrop. A true labor of love for her daughter! The sweet ceremony included a picture story about Tim and Ali. In the story, Ali and Tim were dinosaurs, and the bridal party held up the illustrations in turn while the couple's love story was recited. It was a first for us, very creative and thoroughly enjoyable. After the ceremony, Ali got changed into a very special kimono, one that she had won as Ms. Cherry Blosssom at a Japantown pageant. It was an amazing experience for Meher to watch the professional kimono dresser get Ali into the kimono. We had no idea of how many layers are involved, with all the intricacies of the obi, it was truly fascinating. The result was a very traditional looking Japanese-American woman. We had fun with Tim, casting him in the role of a traditional Japanese business man with a beautiful girl he dare not smile at. This resulted in one of our favorite shots of Tim and Ali in the elevator, where they unsmilingly look straight ahead. Tim was a shy guy to start with, but loosened up as the evening progressed. During the delightful reception at The Tavern at Lark Creek, he took dancing to a whole new level, and even broke a toe in the process, we found out later. The warmth and humor of this couple's family was wonderful to capture, they made us feel like part of the family.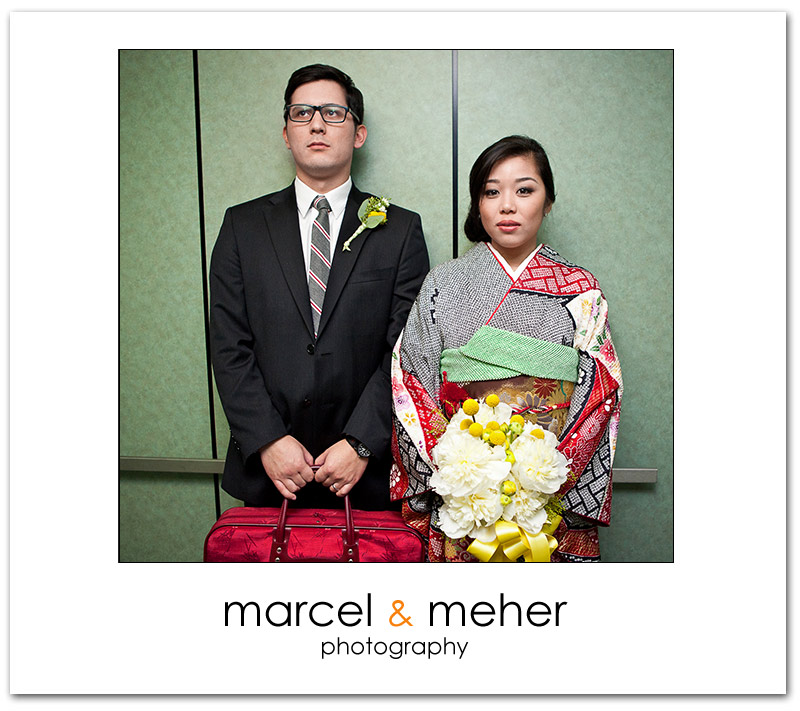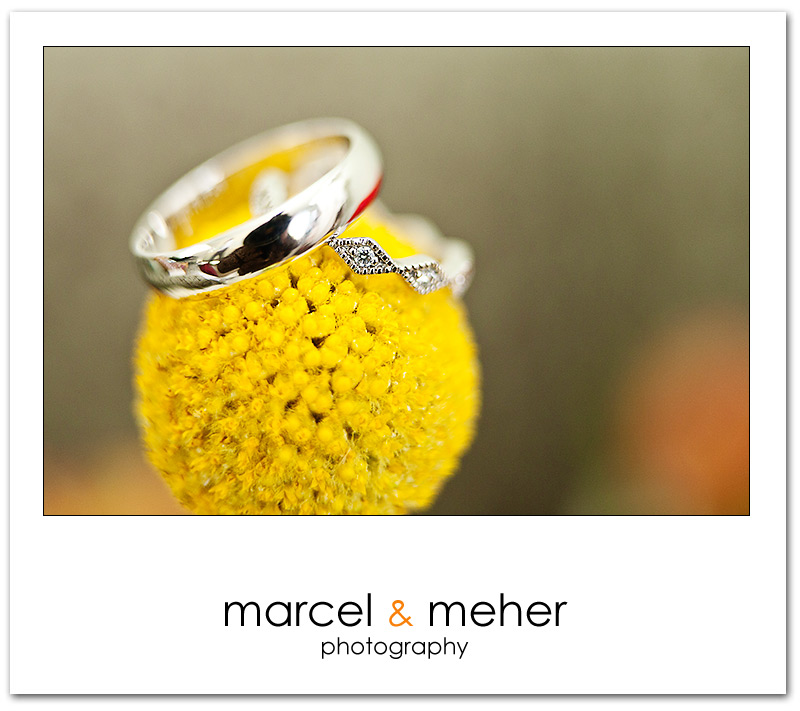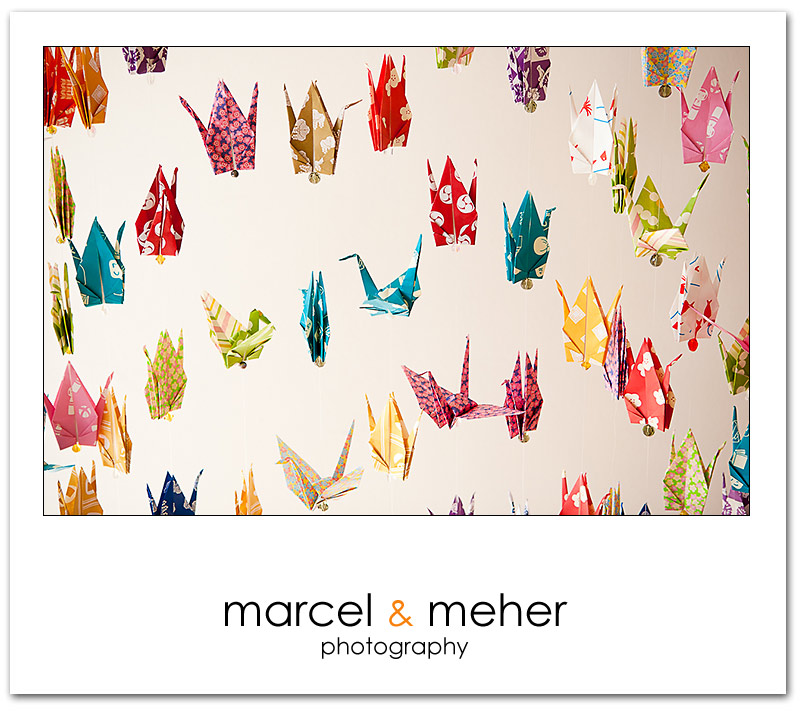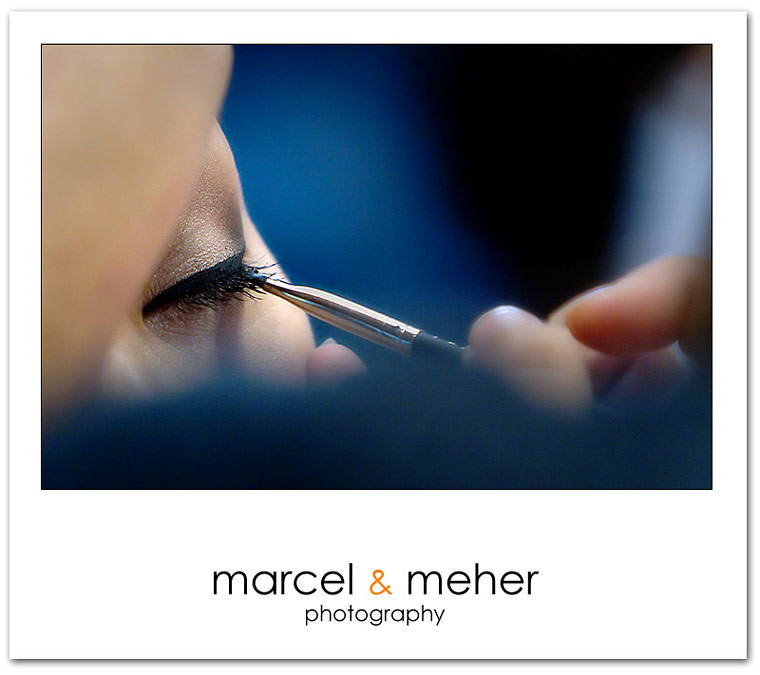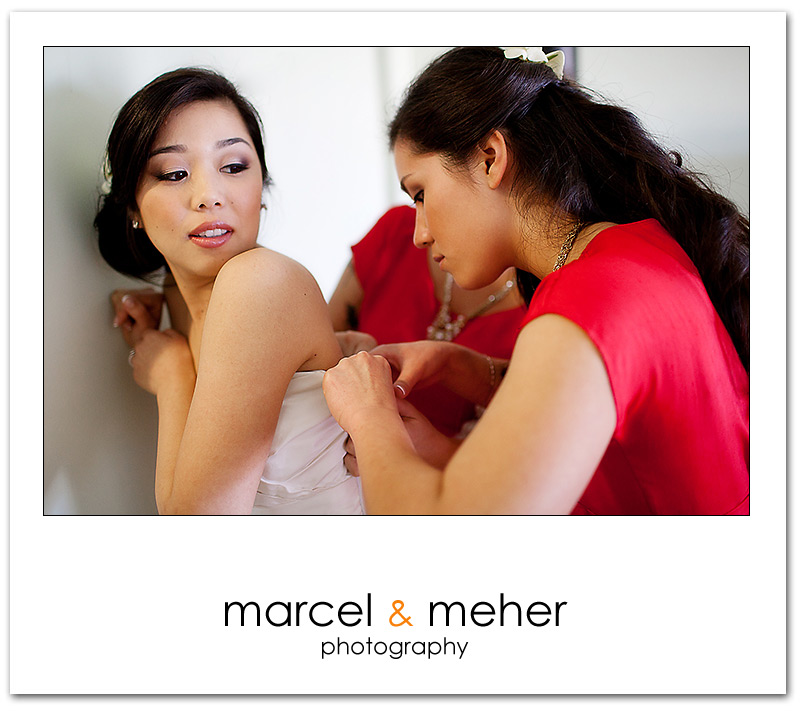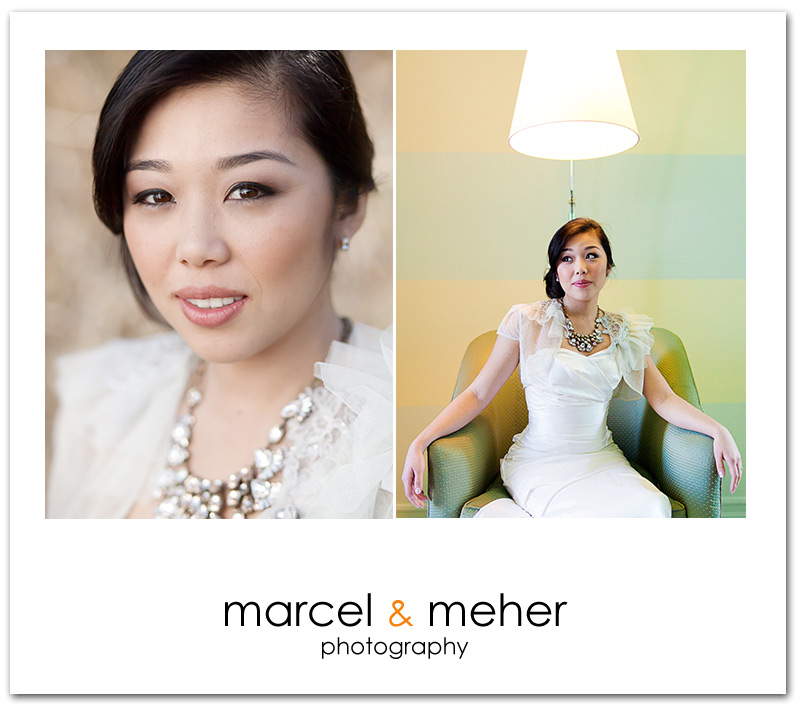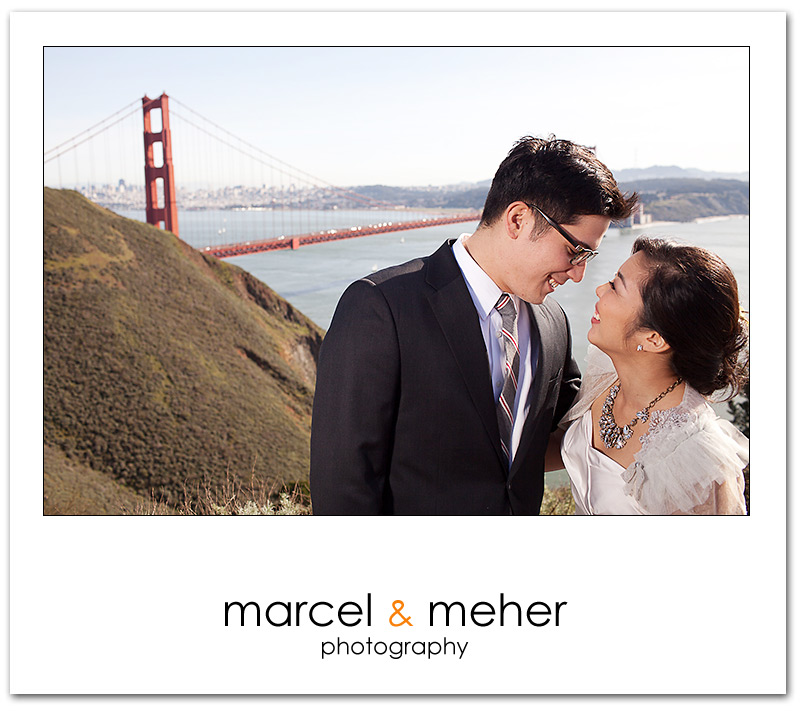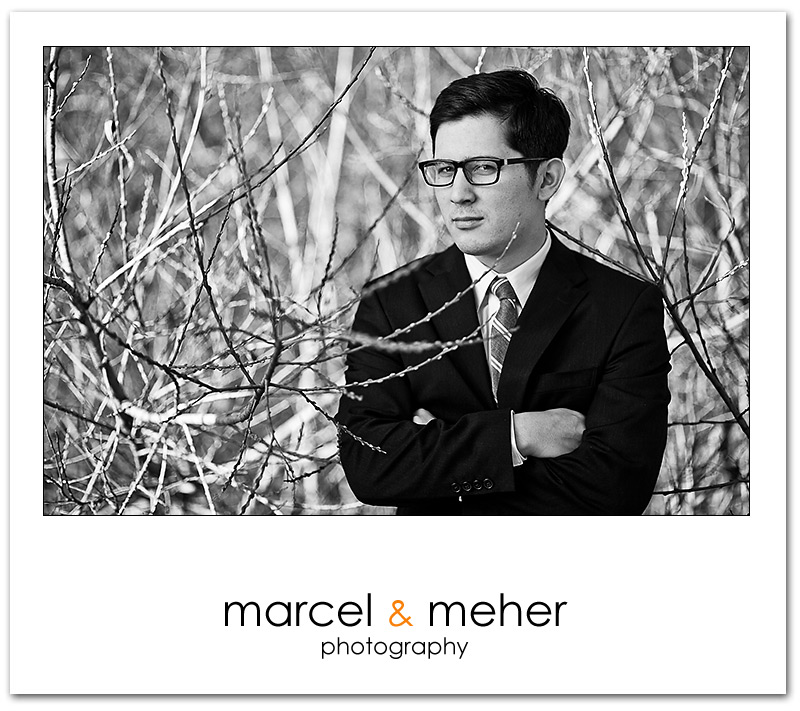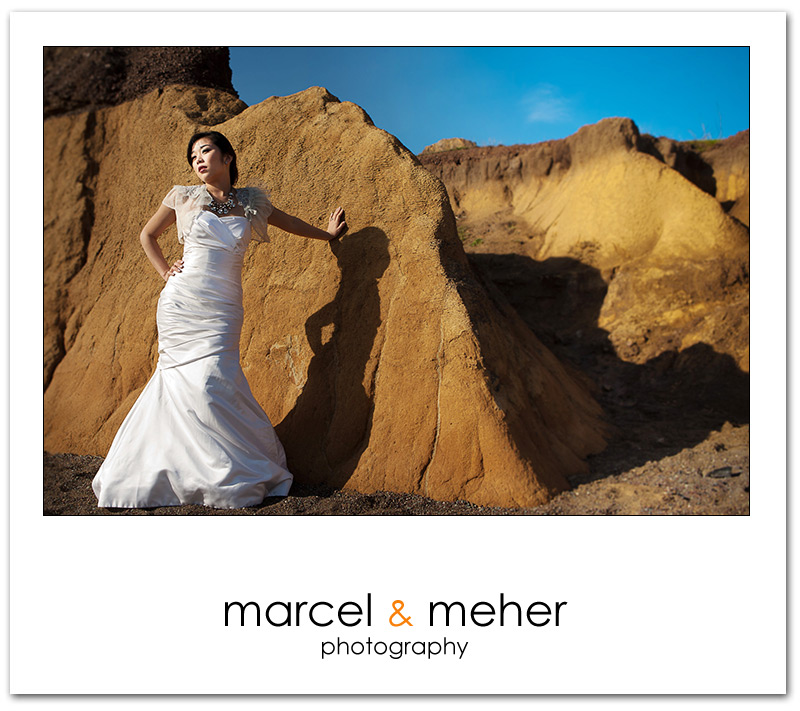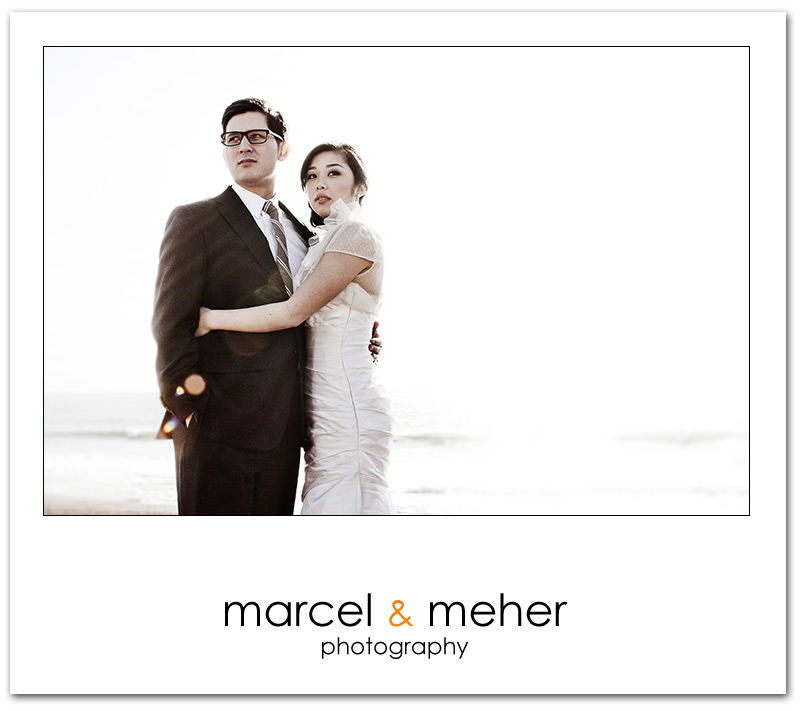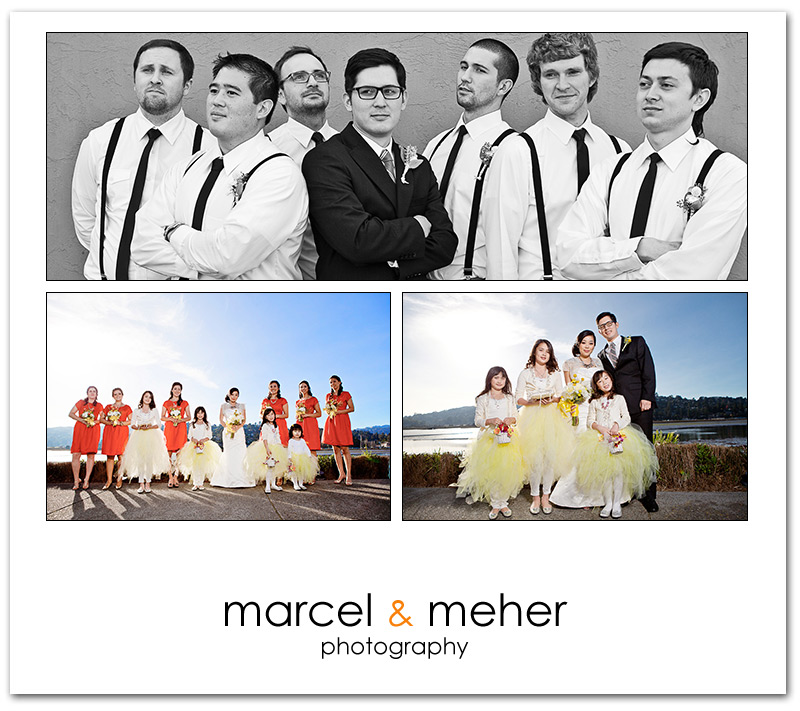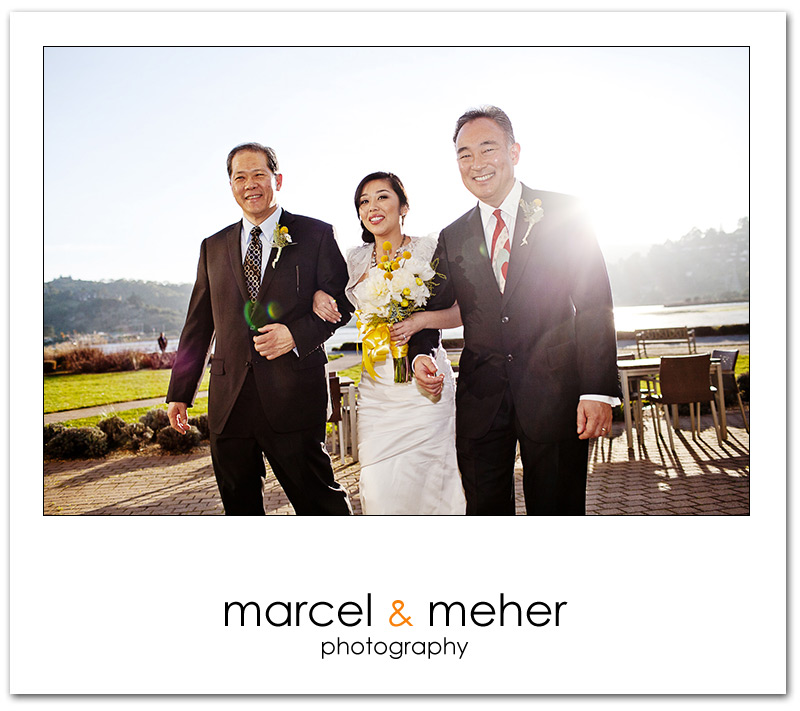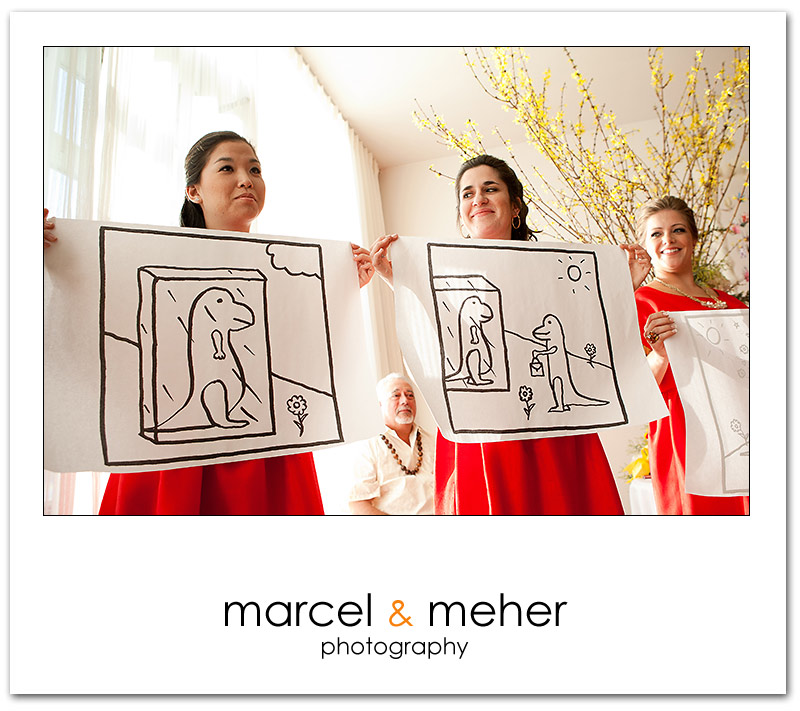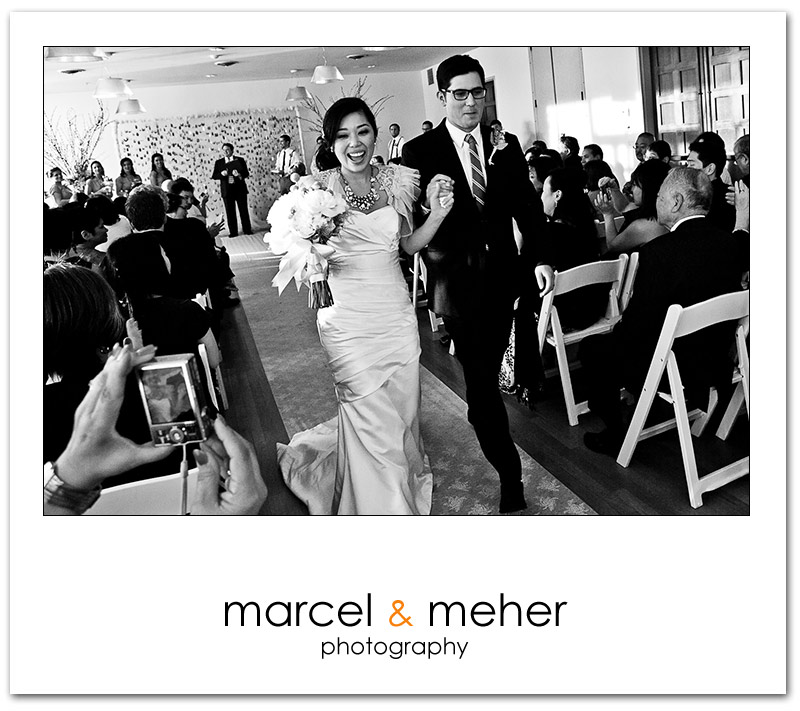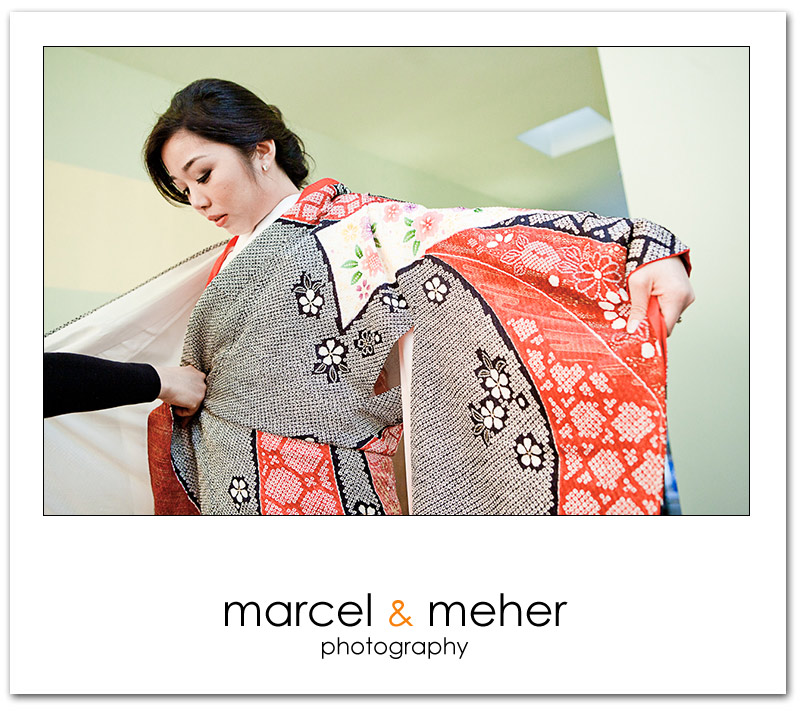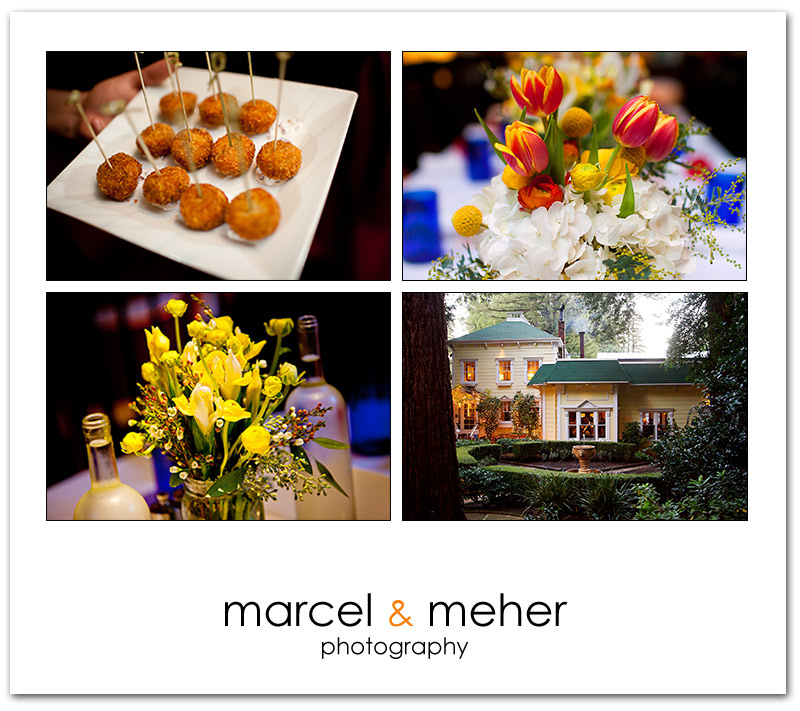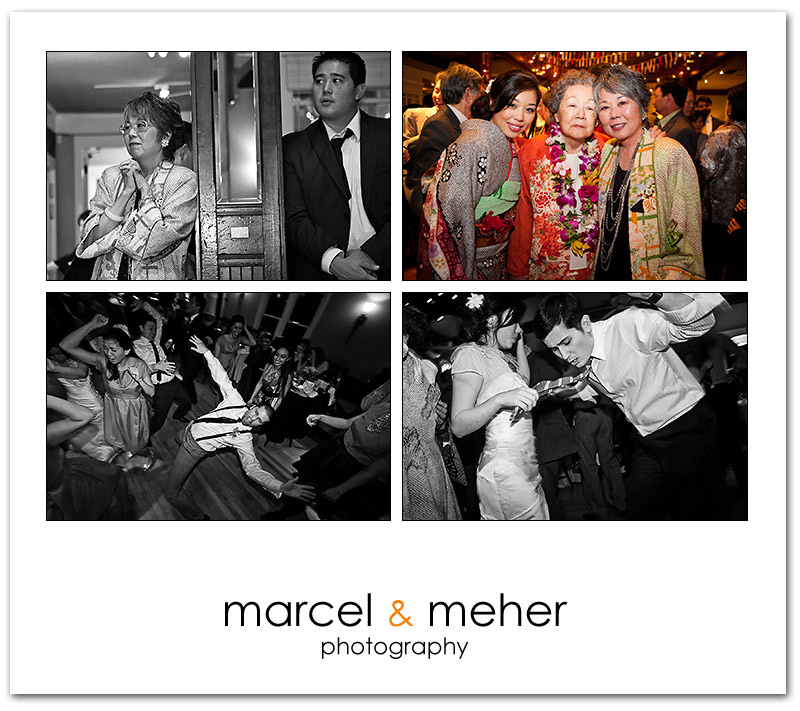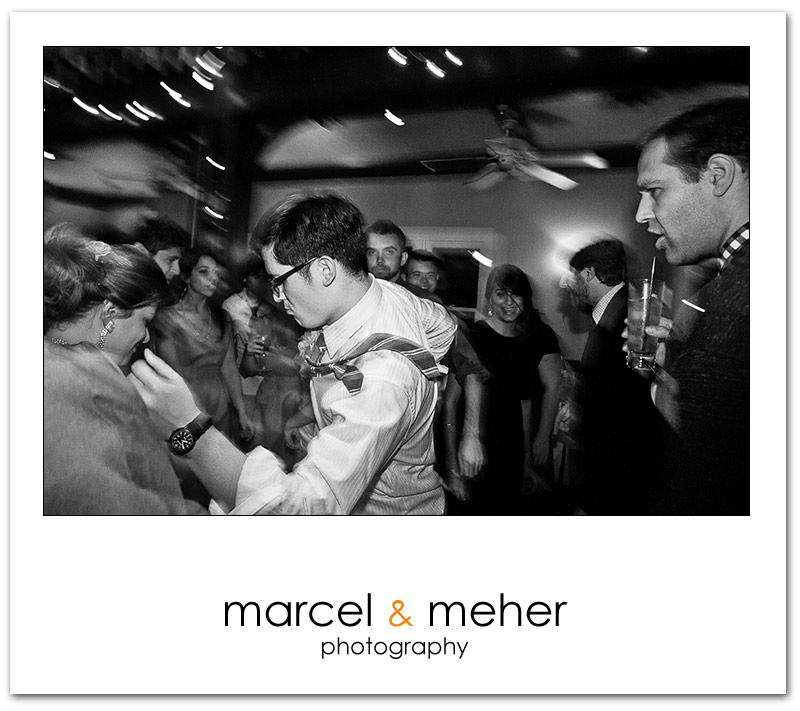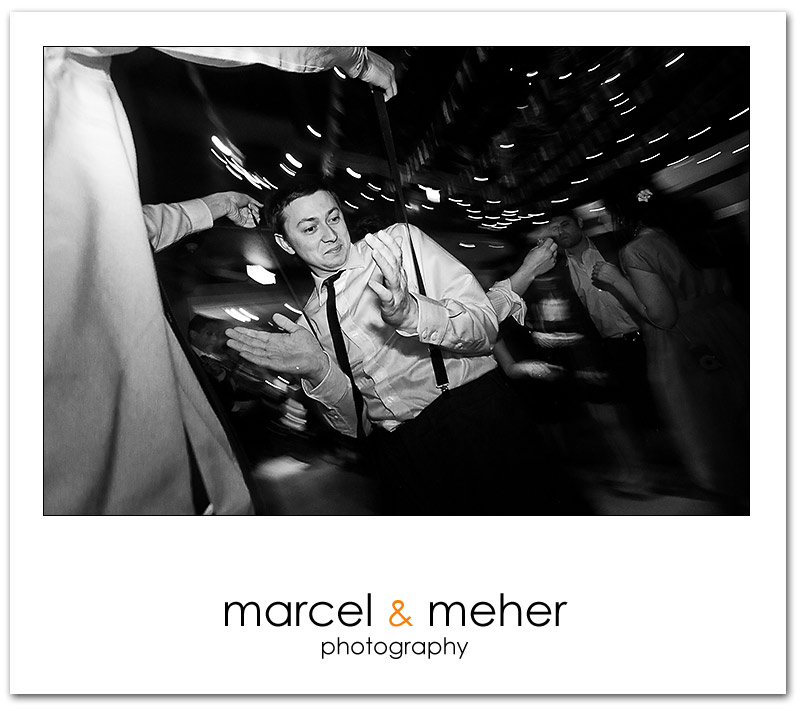 Ceremony:  Acqua Hotel  
http://www.
acquahotel
.com
Reception: Tavern at Lark Creek 
http://
www.
tavernatlarkcreek
.com/
Floral/Décor:    Lance Lew        408-582-2073 Musican (ceremony)    Ka'ala Carmack   
http://www.templebartiki.com/Ka%27ala%20Carmack.html
Cake: Branching Out Cakes 
http://www.branchingoutcakes.com/
Hair: Gayle & I Salon- Sacramento, CA (no website) Floral: Lance Lew Designs Makeup: Rose Rosales (MAC Cosmetics) Dress:  Watters, from Chevy Chase Bridal 
http://www.chevychasebridal.com/
Bridal Necklace: JCrew Bridal Jacket Holly Stalder:
http://www.etsy.com/shop/hollystalder?ref=pr_shop_more
Shoes: Badgley Mischka Bridesmaid Dresses: Kay.em.kay-
http://www.etsy.com/shop/kayemkay